EXCLUSIVE: Unpaused's Ashish Verma recalls sweet gesture by Atrangi Re co star Dhanush
Actor Ashish Verma is busy carving his niche in the Entertainment industry. The actor has delivered some stellar performances recently and has garnered massive praise for it too. Verma was last seen in the Amazon Prime Video anthology Unpaused. He featured in the short film Teen Tigada and did a phenomenal job. The actor was also a part of Akshay Kumar, Dhanush, and Sara Ali Khan starrer Atrangi Re. He played the role of Dhanush's best friend, Madhusudhan, a psychiatrist by profession. The actor continues to wow everyone with his performances. Ashish Verma joined Bollywood Bubble for a telephonic interview recently.
In an exclusive chat with us, the Unpaused, Whistleblower, and Atrangi Re fame opened up about his experiences during the shooting of his projects. He shared his thoughts on certain topics and revealed interesting details.
What was your experience on the sets of Unpaused, while shooting for the film?
Unpaused was a very very nice shooting experience. So, what happened during the shooting of Unpaused was, we were literally at the location for about four nights, four days. And the way you see us in the short film, that's how we have become. Because, we were in an abandoned factory of sorts, which was very dusty. So, after a point, we stopped using makeup, because we are already in that condition. It was a very nice experience. And it looks very authentic on screen because we were living that part. We were at that place for three, four days.
What does working on Unpaused mean to you?
Unpaused is also very close to me because it's been made by my classmates from the Film and Television Institute of India. They are from FTII, Pune. So, the director is a batchmate of mine, the camera person is a batchmate of mine, the editor is a batchmate of mine. So, this project is very much close to home. It's like a home project.
Can you share something about your role in Unpaused?
It was very different from what I played in Atrangi Re. So, like I got lucky. What I have done in Whistleblower was also totally different. So, I have been very lucky to get very diverse roles. It has been very very nice. And, with Unpaused, I got an opportunity with accent also, to try a different accent. As an actor, I would like to do even more different parts in the coming future. So, it's always nice to keep experimenting and keep evolving as a performer.
The trailer of Unpaused gives a glimpse of your character in Teen Tigada. It even features how you don't easily get pleased with the food that is served. How big of a foodie are you?
I love cooking and I love food and I love experimenting with food. I cook a lot of Indian cuisines. I have developed a newly found love for Sushi. These days I am just going for Sushi.
The actor further shared that Dal and Rice or Curry and rice is his comfort food, something that he would love to have any day.
Any fun moments you recall from the shooting sets of Atrangi Re?
There were a lot of moments with Aanand sir and Himanshu. Like after pack-up, we used to sit at the restaurant, Aanand sir's room, and discuss how the scene went, how we could've done it differently. And generally in life, he (Aanand L Rai) was the head of the family. I could be vulnerable in front of him. And I can tell him all my problems, like an elder brother.
What was your most memorable incident from the sets of the film Atrangi Re?
What happened was me and Dhanush did not get a lot of time to rehearse together. We just happened to meet on sets. On day one of the shoot, when we were all shooting and it was very cold in Benaras. So, we started with the Benaras schedule and I am supposed to play Dhanush's best friend, but we did not get time as actors to bond and create that chemistry. From the first shot we were expected to be best friends and I was very much in awe of Dhanush. Because Dhanush is a very very fine actor and plus he's a huge star. I was wondering how to build the chemistry. It was so cold in Benaras and we were shooting under that crane machine, so both me and Dhanush, we both were wet. And, I was shivering a little and Dhanush called me and said, 'Hey I have a blanket. Let's share the blanket'. And he wrapped his blanket around me and we both were sitting on a chair, using the same blanket. At that very moment, what a month workshop could have done, to build that chemistry, that gesture by Dhanush was enough to cement that relationship that we are trying to show on the screen.
Can you share what experience you had while shooting with Dhanush?
It was splendid. He's such a fine actor that he's beyond language. When Dhanush acts, he's not restricted by any language. He could add meaning to gibberish. He could give you so much to play with, just by being his character. It's just very good give and take that happened.
How was it while working with Akshay Kumar?
He made me so comfortable, I never felt a moment that I was working with a superstar like Akshay Kumar. He was so much fun and he was just like any other co-actor would be. And with that, it's a very good quality for an actor to have a child-like enthusiasm. And he had it in him. It was so much fun.
What do have to say about Atrangi Re co-star Sara Ali Khan?
Sara is a lot of fun to work with because she is young. She has a lot of energy, a lot of fun to work with. There is always a lot of happiness around her. So, when you act with her, you can take the scene to another level. You know she'll react and play along really really well.
Talking about your future projects, on the work front, Ashish Verma has a show with Homi Adajania, which is yet to be titled. The actor even mentioned that currently is busy reading interesting scripts and is "trying to find something that is really really exciting".
Also Read: After Atrangi Re, Dhanush and Aanand L Rai to collaborate once again?
The emptiness in the eyes… looking for love with hands stretched towards the sky… Shahnaz Gill expressed his heart through the song Pasuri
Mumbai: When pain is associated with the heart, it is clearly visible in the eyes. With time, even though the wound gets coated and it reduces our sorrow, but if you scrape, that wound also becomes green. Something similar is the case with Shehnaaz Gill of Bigg Boss 13. Even though Shehnaaz has learned to live again after the death of her love and special friend and the laughter has returned to her lips, but on many occasions, she sees the desolation in her life.
The emptiness in Shahnaz's eyes is still visible even today, which came due to the departure of Siddharth Shukla. We are not saying this just like this, the video that Shahnaz shared recently is proof of this. Through this video, Shahnaz has expressed his heart.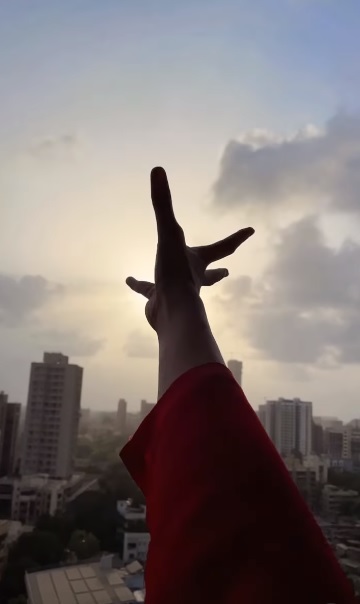 Shehnaaz is looking for her love with her arms extended towards the sky. In the video, Shehnaaz is dancing on Ali Seth and She Gi starrer song 'Pasuri', looking at the sky as if looking for something, sometimes she is expressing that emptiness with her eyes. Who must have pricked his heart by becoming a tease.
It seems that Shahnaz is looking for someone moment by moment and that thing is somewhere in nature. song lyrics-'Come and walk with you.. Where is the connection.. You are there, there is your lack…Openly telling the heart of Shahnaz.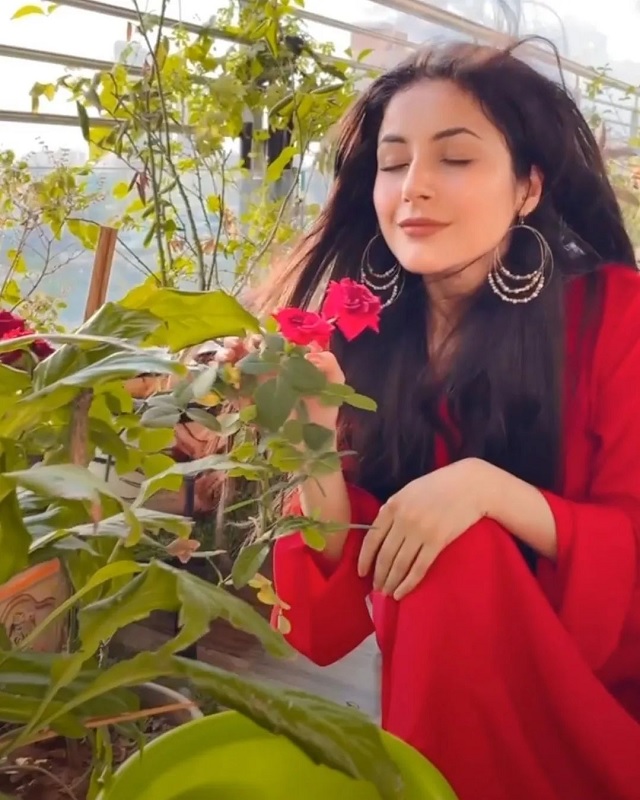 Siddharth Shukla passed away from the world on 2 September 2021. He died of a heart attack. Shahnaz was very close to Siddharth Shukla. The two first met in Bigg Boss 13. The friendship of both took such a form that the hashtag of their name was even made. People would also like to see this pair, popularly known as Sidnaaz, together. Shahnaz Gill was completely broken after Siddharth's departure, but now with time, Shahnaz has come back strongly but the pain is alive in her chest.
View this post on Instagram

A post shared by Shehnaaz Gill (@shehnaazgill)
Talking about the workfront, there are reports that Shahnaz is going to be seen in 'Kabhi Eid Kabhi Diwali' with Salman Khan. Apart from this, she is also very active on YouTube channel. She often shares her life related blog with fans.
Kartik-Kiara, who arrived in Ahmedabad to promote 'Bhool Bhulaiyaa 2', enjoyed the Gujarati thali, pictures went viral
Today Update. Actor Karthik Aryan and actress Kiara Advani are soon bringing Bhool Bhulaiyaa 2 film for their fans. The film is going to hit the theaters on May 20. These days both the stars are busy promoting the film fiercely and in this connection they recently reached Ahmedabad in Gujarat, where both the stars also enjoyed the Gujarati thali together. These pictures of Karthik-Kiara are now becoming very viral on social media.
These pictures have been shared by Karthik Aryan on his Instagram account, where both of them are enjoying a Gujarati plate with great fun sitting together.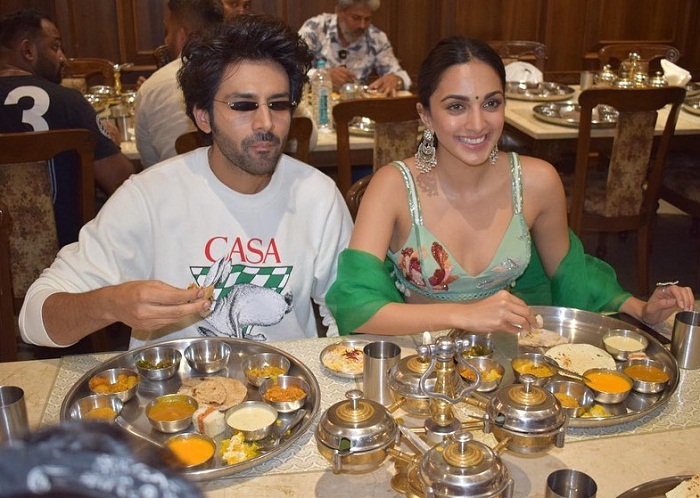 During this, Kiara is looking very beautiful in a green outfit and Kartik Aaryan is looking very cool in blue denim with white t-shirt.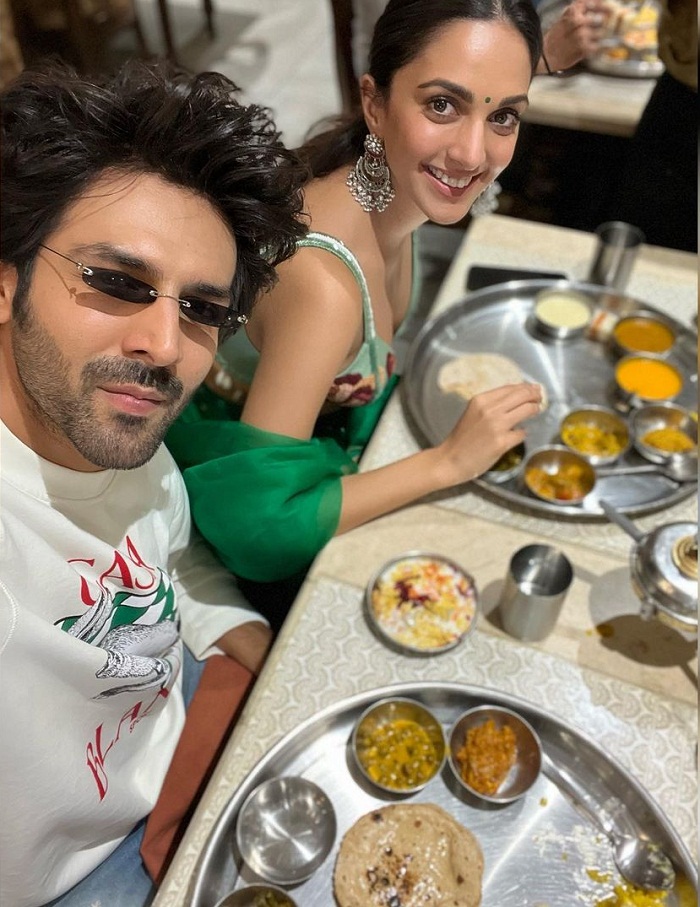 Fans are very fond of these pictures of both the stars and are also giving their feedback on the comment.
View this post on Instagram

A post shared by KRTIK AARYAN (@kartikaaryan)
Let me tell you, Kartik Aaryan's 'Bhool Bhulaiyaa 2' is directed by Anees Bazmee, in which Kiara Advani will be seen opposite the actor. The film is going to release on screen very soon on 20th May.
'Devika Dheer' Kritika-Nikitan named this beautiful little angel, after 8 years of marriage, the couple's house buzzed
Mumbai: Kritika Sengar and Nikitin Dheer, one of the most loved couples of the entertainment industry, recently heard the buzz of the little boy. The couple welcomed their first child on 12 May 2022. Kritika gave birth to a lovely daughter on Thursday. The couple is quite happy after becoming parents after 8 years of marriage. The couple shared this happiness with the fans by sharing a lovely post on 12 May 2022.
Along with this post, he also revealed the name of his little angel. The couple has named their sweetheart 'Devika Dheer'. He shared the picture of a starry rainbow and mentioned the date and name of the ladli's birth.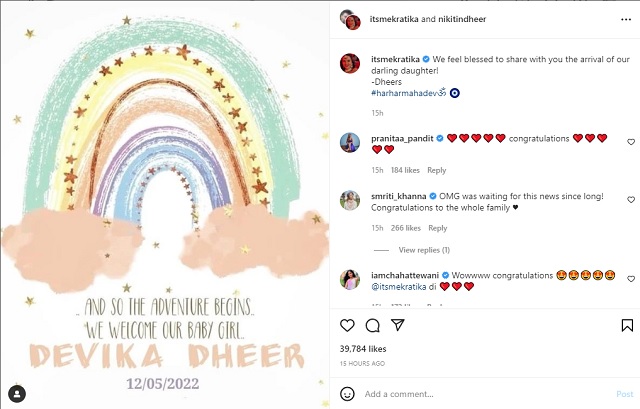 On this Nikitin wrote-And now the adventure begins. We welcome our baby girl. Devika Patience. 12/05/2022.' Sharing this, he wrote-'We feel blessed to share with you the arrival of our lovely daughter!'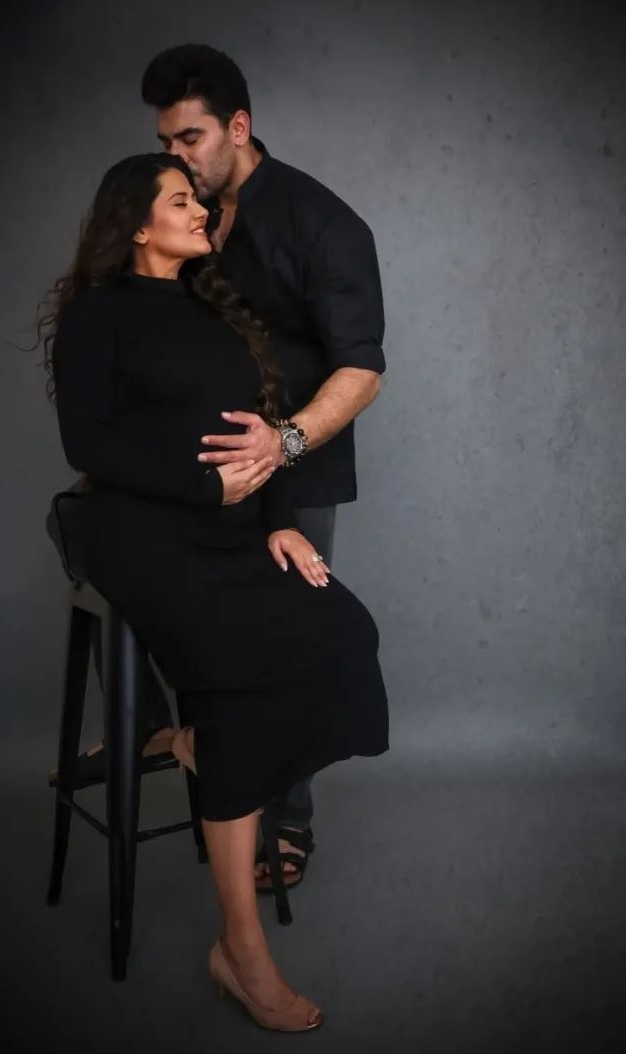 Krutika Sengar and Nikitin Dheer announced the 'good news' of their pregnancy on 13 November 2021. Since then, they have been sharing adorable glimpses of every special moment of their lives on their respective social media handles.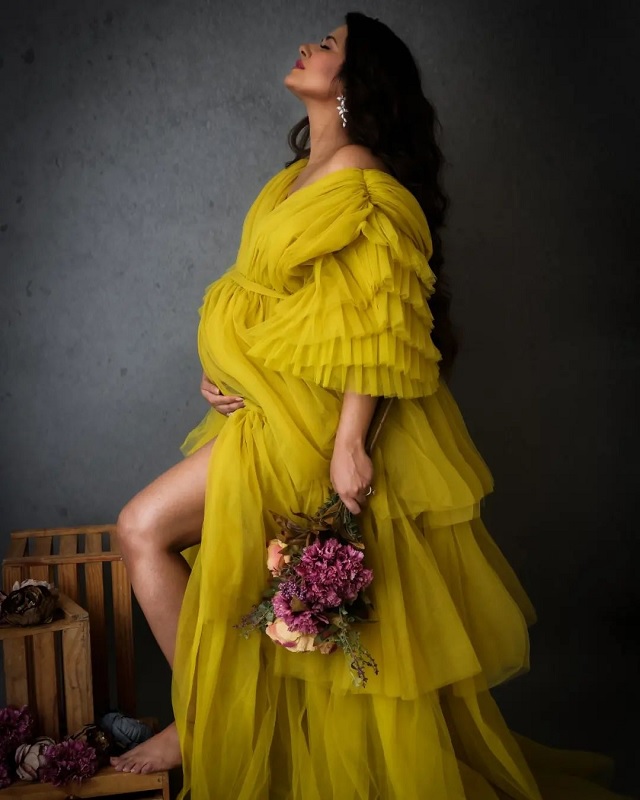 A few days back, Kritika got her maternity photoshoot done. Nikita wore a tail design dress in the photoshoot, she remains a big hit in the maternity photoshoot these days. We are currently excited to catch the first glimpse of Kritika and Nikitin's darling daughter Devika Dheer.